Program Updates & Resources from Easterseals NJ
For any general questions about COVID-19 in NJ, call 2-1-1 or text NJCOVID to 898-211 to receive text information and stay informed.
Program status updates
Easterseals staff? Visit our intranet page for more employee updates.
UPDATED: July 12, 2021
UPDATE: The Department of Human Services' Division of Developmental Disabilities Has Established New Reopening Guidelines
Day Program Re-Opening Requirements include the following:
Directive for all congregate day programs to re-open at 100% capacity. (Please note that due to staffing shortages it will take time for providers to obtain enough staff to open at full capacity). Programs for medically involved persons may elect to limit capacity for a period of time before moving to full enrollment.
Opening, re-opening and capacity are no longer tied to the COVID-19 Activity Level Index (CALI) measurement.
Flexibilities related to masking and physical distancing for fully vaccinated groups (this includes staff).
Flexibilities related to transportation.
Attestations are no longer required.
Updated Guidance for Residential Providers on Visits with Family and Friends include the following:
Directive that indoor visitation must be permitted so long as no residents are currently positive for/symptomatic of COVID-19 and no staff have tested positive for COVID-19 and exposed unvaccinated/not fully vaccinated residents.
Flexibilities related to masking and physical distancing for staff in the home if all staff and residents are fully vaccinated.
Attestations are no longer required.
For more information on these updates, use the links below
Easterseals New Jersey Program Updates:

At this time I/DD Residential continues to run as it has been and remains at full capacity.
Respite services will be offered at Day Hab locations now that all programs are opened.
Both work centers are open and running with increasing capacity. Remote services are being provided for those participants who are not attending the work centers. At this time participants are utilizing natural supports (parents/providers/public transport) for transportation. We are diligently working to resolve transportation issues in preparation once all restrictions are lifted to resume full capacity.
Woodbury and Maplewood Career Pathway Connections offices are now open 5 days a week 9-5 by appointment only.
Sayreville and Oakhurst Day Habilitation Programs will be reopening mid-late July.
Employment Specialists Tell Us How Things Have Changed
From Employment Specialist – Grace Inoa
How has the newly changed mandates affected clients?
Employment Specialists have noticed that some of their clients are anxious that restrictions have been lifted and most businesses are working at 100% capacity. Although most of the clients are vaccinated and are not as scared about the lifted restrictions, some clients have chosen not to get vaccinated, have gotten used to a mandated capacity, and have concerns being in the community.
Have we done any additional training or supports because of this?
Yes, Easterseals strives to keep all clients updated on CDC information as well as vaccination information and how to stay safe in the workplace.
Are clients still wearing masks at work? Anxieties because of this?
Yes, clients are still choosing to wear masks at work (vaccinated or not). They have gotten used to always wearing one and have expressed, it would feel weird without one. The restrictions were just recently lifted, some clients have expressed that with time, and support those anxieties will go away.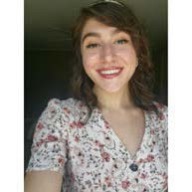 From Employment Specialists – Briana Minutillo
How has the newly changed mandates affected clients?
My clients have been blessed to adjust to the new mandates quite easily. There are still places of business that are recommending clients to wear their masks but are offering them to do so voluntarily. Others are still mandated to wear them.
Have we done any additional training or supports because of this?
Additional supports provided for a client include reviewing the new state mandates and the company's individual protocols moving throughout these changing times.
Are clients still wearing masks at work? Anxieties because of this?
There are still places of business that are recommending clients to wear their masks, but are offering them to do so voluntarily. Others are still mandated to wear them. Those that are mandated to continue the use of masks are happy to continue following this regulation, as they have become accustomed. Those that are voluntarily able to do so, do not have much anxiety because they will wear one if they feel uncomfortable themselves.
---
UPDATE: Day Hab and Community Inclusion REOPENING!
We are excited to announce that eligible day programs can re-open as per the Division of Developmental Disabilities (DDD).
Day Program opening capacity is tied to the COVID-19 Activity Level Index (CALI) for the region in which the program operates. Following this guidance, Easterseals Day Habilitation Programs will open as follows:

Mercer and Northfield: Monday, 4/26/2021
Sayreville, Lacey, and Oakhurst: May 2021
Virtual services via Zoom will continue for Day Habilitation. Contact us for the schedule.
Community Inclusion will launch for in-person programming using the following schedule:

Cape May and Middlesex County – Monday, 4/26/2021
Atlantic, Mercer, Bergen, Monmouth, and Ocean County – May 2021
Virtual services for Community Inclusion concluded Friday 4/23/2021
Safety Info
We are monitoring the CALI report weekly and will update the status of all locations as additional information becomes available. Please note:
Only Easterseals employees and program participants will be permitted to enter locations.
A quick screening involving temperature checks will occur upon arrival outside of the location.
Lunches must be pre-prepared, packaged, and ready to consume.
Social distancing will be maintained the entire day through new floor layouts and signage.
Extra cleaning and sanitizing procedures are in place and sanitization stations are available to all.
Face coverings will be worn by all staff and each participant is required to bring their own.
For more information on how to get started in-person and virtual Day Habilitation, contact us at dayhab@nj.easterseals.com
To get started in-person Community Inclusion, contact us at communityinclusion@nj.easterseals.com
Frequently Asked Questions:
Q: Are vaccines required?

A: Vaccination is not required for attendance; however all eligible individuals are encouraged to be vaccinated.


Q: Are masks required?

A: Masks are required for all staff. Individual program participants are strongly encouraged to wear masks as well. However, some individual program participants may not tolerate wearing face coverings or it may not be medically advisable for them to wear one.


Q: Is transportation safe?

A: We practice social distancing for all consumer transports.
We ask and appreciate your continued patience during this time as we re-adjust, and things continue to change around us. Restarts take time and require a series of modifications. We've faced a lot of challenges as a community but remain committed to making this the best and safest experience for our program participants. If you have additional questions, please contact your regional site manager.ReplyReply allForward
Stay safe and thank you!
---
UPDATE: Millville & Raritan Valley Work Centers Update
We are happy to announce that the re-opening of Work Centers will be tentatively scheduled for the date of January 19th pending all NJ executive orders remain the same. Although the Work Centers will be open, your daily schedule will be based upon a hybrid A-Day, B-Day rotation at 25% capacity. Remote services will be available to those participants not eligible for onsite services due to reduced capacity.
Your Service Specialist/Career Exploration team members will be in contact with you to make you aware of your scheduled day and discuss the details of our strategic re-opening plan. Please review the Strategic Plan as it was be mailed out to you. Within the plan packet there was also an acknowledgment that needs to be signed and provided to your team upon return. As you all know, we are doing everything we can to make a safe return back to work so it is imperative that you thoroughly review the plan.
The Work Center Safety Measures that will be posted and shared will help give you a brief overview of what to expect upon return. We look forward to getting everyone back to work in the quickest and safest way possible.
If you have any further inquiries please reach out to the Director of Employment Development or our Work Center Workforce Operations Coordinators as listed below:
Amack@NJ.easterseals.com
Angela Mack, MSW
Director of Employment Development
palbano-capano@nj.easterseals.com
Pamela Albano- Capano, BA
Workforce Operations Coor. Millville
jblair@nj.easterseals.com
Jamail Blair, BA
WorkForce Operations Coor. RVW
---
Heroes Work Here – A Look at How Things Have Changed
Easterseals staff have continued to provide vital services to people with disabilities all throughout the state during this pandemic. This video shows us how we adapted to keep people safe and connected.
---
Camp Merry Heart PROGRAM UPDATE – Delayed Opening Until 2021
For more than 7 decades, Easterseals Camp Merry Heart has prided itself in providing campers & travelers with friendships and memories which will last a lifetime. It comes with a heavy heart that we must announce, in response to the COVID-19 outbreak, it is not possible for us to operate Camp Merry Heart for the rest of 2020. We are forced to cancel all rentals, respites, and events for the summer and fall seasons. We are planning to resume operations in January 2021 on a limited basis with respite and hotel programs (to be confirmed at a later date).
We will continue to provide all program updates regarding Coronavirus-related closures/re-openings on this page.
---
#IAmEssential – An Honest Look at What it Means to Be on the Front Lines of The COVID-19 Pandemic
In our latest video series, we interviewed Easterseals case managers about how they are coping with the pandemic while still providing vital services to individuals with serious persistent mental illness. An eye-opening look into the impact the Coronavirus has had on essential workers and those they care for.
---
Disability-Related Legal Resources During the Pandemic
In the midst of the COVID-19 pandemic, many individuals with disabilities need legal assistance navigating issues related to:
Housing, including rent and mortgage obligations, eviction, or need for repairs
Stimulus check issues
Unemployment benefits
Health insurance coverage
Food Assistance
Wills, Powers of Attorney, and Advance Directives
Family matters such as child support, visitation, or domestic violence
Other issues that may be affecting them during this crisis
If you are a person with a disability in need of legal help, please contact the Community Health Law Project for assistance.
---
Additional COVID-19 Resources
If you receive Social Security Benefits, please note that all local offices are CLOSED and are only offering services by phone. To learn more, click here.
---
EASTERSEALS PROGRAM UPDATES/CLOSURES
Full list here
---
Program Closure
All Easterseals New Jersey Work Centers will be CLOSED until further notice as of Monday, March 23, 2020 (This includes our Millville and Raritan Valley Work Centers).
Easterseals NJ Packaging & Fulfillment and NJ FileSave Imaging services will be CLOSED until further notice as of Monday, March 23, 2020.
These closures are in response to Governor Murphy's Statewide Stay at Home Order, Closure of All Non-Essential Retail Businesses. Learn More
Click here to view or print the Essential Employee Letter.
---
At this time we have not received a directive on when services should re-open. Please check back here for future updates or email us for additional concerns.